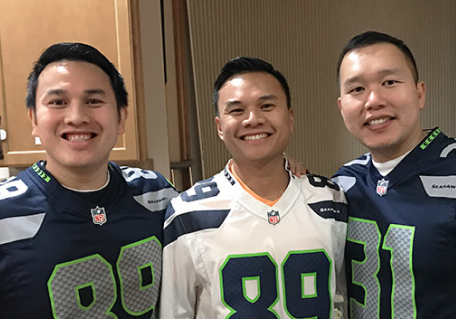 Once upon a time, three brothers decided to join forces to create an awesome dental office to call their very own. Their goal was to serve the local population in a professional yet fun and friendly environment with all the perks of outstanding dental care. Thus, All About Dental was established in Burien, Washington, in 2017. Come join our dental family and achieve a winning smile!
Thai Hoa Huynh, DDS
Serving patients with passion and commitment. . .
Dr. Thai Hoa Huynh (Dr. Thai) grew up in the greater Seattle area after immigrating to the US with his parents and four siblings. He finished his bachelor's in biology at Seattle University. With a passion for community service and engaging with people, along with a love for science, medicine and the arts, Dr. Thai completed dental school at the University of Washington in 2013. Residing in the south Seattle area, Dr. Thai enjoys a balanced schedule of taking care of patients, continuing his education and teaching at the UW Dental School. Additionally, Dr. Thai stays active in the great outdoors and spends time with friends and family. He is honored to be in a position to serve the residents of Burien.
For Fun. . .
One of Dr. Thai's fondest memories prior to dental school was when he wrestled a 10-foot crocodile and removed its rotten tooth. Now, Dr. Thai wears the tooth around his neck everyday as a reminder of the strides he took to arrive where he is now. He loves eating and enjoys trying all the different foods this diverse area has to offer. As an avid sports fan, Dr. Thai still daydreams about being a star quarterback for the Seahawks on the weekends. Mostly though, he enjoys taking long walks on the beach with his family and friends who are the most important to him. His golf game is okay, though he likes to take bets with his brothers, with loser paying for tacos from their favorite taco truck! He eats plenty of free tacos, though he also enjoys working out, cycling, playing basketball and hiking in order to maintain his eating habits. He would love your food recommendations!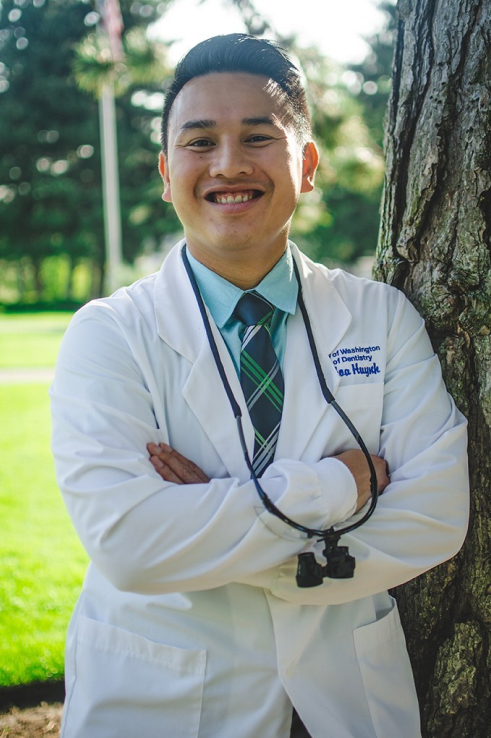 Vietnam Huynh, DDS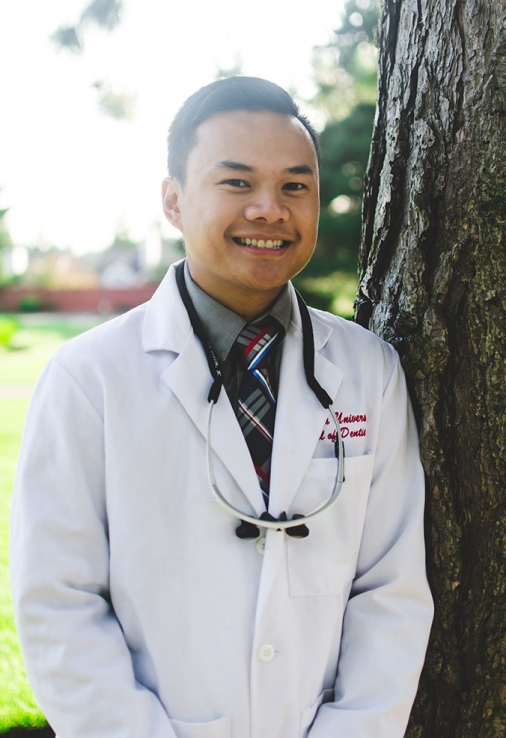 Providing patients with a high level of excellence. . .
Dr. Vietnam Huynh (Dr. Nam) grew up in Bellevue, Washington, and attended the University of Washington, where he received his Bachelor of Science in psychology. He went on to earn his Doctor of Dental Surgery in the Midwest at the Indiana University School of Dentistry. Dr. Nam currently resides in the Pacific Northwest, where he is proud to serve his community and make his home. Dr. Nam provides comprehensive, modern dental treatment and seeks to achieve the highest level of excellence in dental health care through continued education. His goal is to build a lifelong relationship with each patient through comfort and compassion. He is a member of the American Dental Association®, the Washington State Dental Association and the South King County Dental Society.
In his spare time. . .
When he is not saving the world one tooth at a time, Dr. Nam enjoys playing basketball and golf, snowboarding and continuously broadening his spectrum of different foods.
Thomas Pham, DMD
Practicing the art of dentistry. . .
Dr. Thomas Pham grew up in a small upstate New York city called Syracuse. He attended Binghamton University where he obtained his Bachelor of Science degree in biology. Dr. Pham went on to attend the University of Pittsburgh School of Dental Medicine and graduated Doctor of Medicine in Dentistry in 2006.
Upon the completion of his graduate studies, he moved to Seattle where he has been practicing the arts of dentistry. He has had extensive experience in treating veneers, crowns and bridges, dental implants and Invisalign® – clear braces. Dr. Pham enjoys meeting and interacting with patients to forge long-lasting relationships. He believes in the importance of meeting each patient's unique needs. Therefore, during the first visit, Dr. Pham dedicates time to get to know them. He then uses this knowledge to formulate a comprehensive treatment plan to achieve total dental health and beautiful aesthetics for those in his care. He also favors continuing dental training and education in surgery and cosmetic dentistry such as Lumineers®, Invisalign and cutting-edge dental implants. Dr. Pham goes above and beyond the minimum requirements of continuing education to stay at the front of the ever-advancing field of dentistry.
Outside the office. . .
In his free time, Dr. Pham enjoys the outdoors and being with his family. He also loves running, playing tennis, snowboarding and cycling. He recently ran the Rock and Roll half-marathon in Seattle and hopes to complete the full marathon in the near future. Dr. Pham strongly believes in striving to better oneself no matter where in life they may be. Among his favorite quotes are the words, "May the best of your past be the worst of your future." We are honored to have a dentist of such passion for both his professional and personal life at our practice and believe you too will be very satisfied with his care.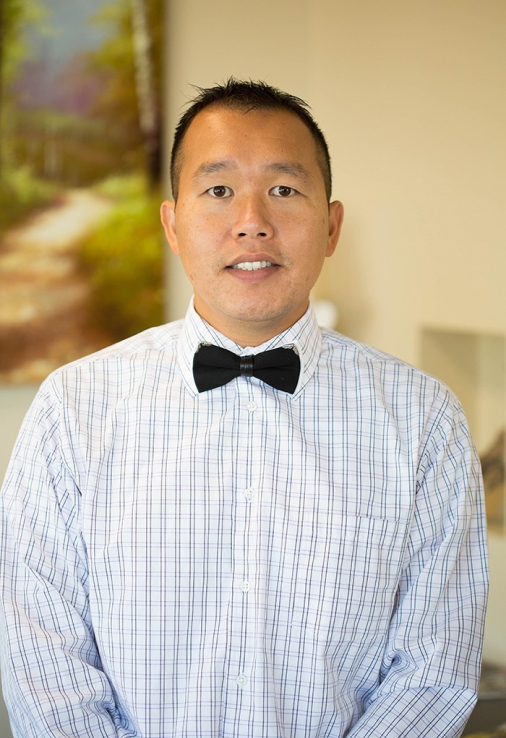 Kim Pham, DMD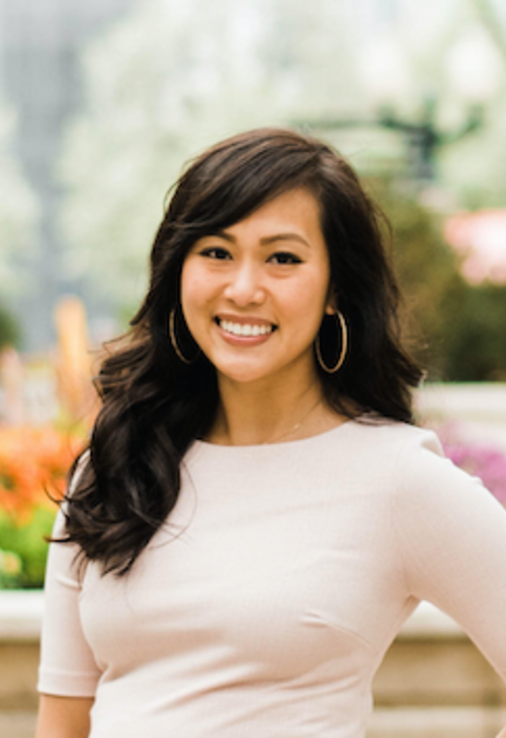 A welcome addition to our team. . .
Dr. Kim Pham recently joined our team. She shares the same last name with Dr. Thomas Pham, but they are not related! We'll be sure to refer to them by their first and last name to avoid any confusion. Dr. Kim Pham will be spending most of her time in the next few months managing our recare program. You may see her when you come in for your dental checkup and teeth cleaning. During this time, she hopes to get to know our patients and she will be gradually providing a full range of dental services at our office.
Dr. Thien-Kim Pham grew up in Puyallup, Washington, and later completed her undergraduate Bachelor of Science degree in Biology at the University of Washington. She also earned her Master of Arts in Biomedical Science at Midwestern University, AZ. Afterwards, she obtained her DMD degree at College of Dental Medicine Midwestern University, IL. Upon completing dental school she returned to the greater Pacific Northwest. Dr. Pham has a passion for science and loves working with her hands, making dentistry the perfect career for her. She is proud to practice comprehensive and evidence-based dentistry in the greater Seattle area and will continue to stay current with the ever-changing field of dentistry. Her goal is to provide high-quality general and cosmetic dentistry and to establish a long-lasting relationship with all her patients.
Outside the office. . .
During her free time Dr. Pham enjoys spending time with her family and being a mom to her new baby that she welcomed in the fall. When given the chance she loves to travel and try different cuisines. She is a bit of a foodie and loves to try new restaurants around the neighborhood. She also likes to stay active by hiking and being outdoors.