This dental procedure involves making teeth whiter and more attractive. Our office uses an effective method of passive tray whitening. We have found that this is the most efficient way for patients to whiten their teeth in the convenience of their home and on their own schedule.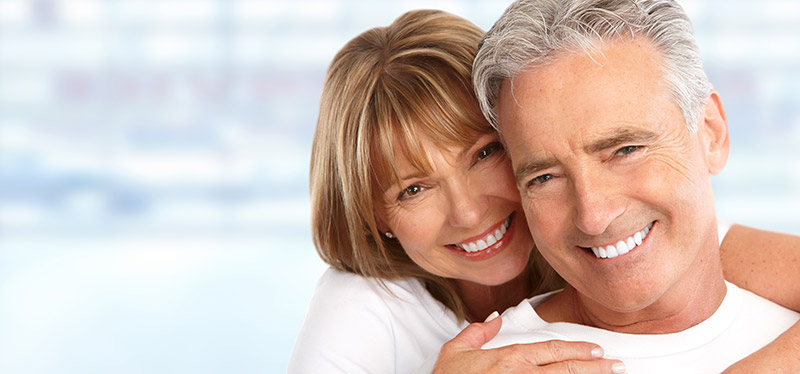 Teeth whitening is safe and effective when recommended and monitored by your dental professional. We offer two types of whitening trays:
The first type is a pre-filled, prefabricated tray that is convenient and easy to use. We offer Opalescence Go trays that come in a box of four. These can be worn for 30 minutes to an hour each day. For the best results, these trays should be applied over the course of 1-2 weeks. The Go trays contain 10% hydrogen peroxide, which is a professional strength whitening gel.
The second type is a custom fabricated tray, which involves having impressions taken, from which fabricated custom vinyl trays are made. You can customize where you place the carbamide peroxide gel in the trays and these are worn with the gel for about 30 minutes to an hour. The entire process takes 2-4 weeks of daily use or they can be used in intervals every other day. Our office dispenses Opalescence, 35% carbamide peroxide gel. Many different strengths of this gel can be used, however the higher the strength the greater the likelihood of reactions or tooth sensitivity. The brand that we recommend has not been shown to cause extensive sensitivity, but each person's response to whitening may be different.
The tray method is recommended for most patients with stained teeth. Some discolorations, such as tetracycline staining, may take several months of use to see significant color improvement, while some types of discoloration may not improve or lighten at all. For maintenance of whitened teeth, the trays should be used every few months.
If you have fillings, crowns or other dental work, these areas will not whiten at all. If you are needing any dental work in the smile zone, we may recommend that you whiten your teeth before the dental treatment is completed. Please let us know if you are interested in teeth whitening and one of our dentists can let you know if you are a good candidate for the procedure.
We offer complimentary teeth whitening for life for new patients that have one our PPO dental insurance plans. To learn more about teeth whitening in Burien, Washington, we invite you to contact All About Dental today at 206-767-7777 and schedule an appointment with our dentists, Dr. [doctor name], Dr. Vietnam Huynh or Dr. Thomas Pham!